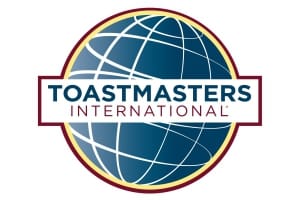 I've been a member of Toastmasters International since 2009. I first joined the International Geneva Toastmasters Club and later transferred to Esprit de Corps Toastmasters after moving to Frankfurt in 2011. I have currently reached Advanced Communicator Silver (ACS) and Competent Leader (CL) levels and have given dozens of prepared and improvised speeches at Toastmasters.
In 2016 I started to think about creating an Advanced Toastmasters Club in Frankfurt. Advanced Toastmasters Clubs are in some respects similar to other, regular Toastmasters Clubs but in other respects, they are very different. Most importantly they are open exclusively to experienced speakers and can focus on advanced issues.
The first meeting of the—then still unnamed—Advanced Club took place in November 2016. Since then, the Club, which is now called Professional Speakers Frankfurt, has met more or less once a month. For July 2017 we are planning the next major step, which is to register the Club as an association under German law (eingetragener Verein, or e. V. for short).
To find out more about Professional Speakers Frankfurt, please check out the Club's website.