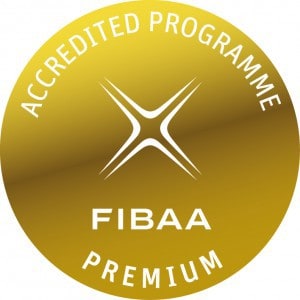 The Frankfurt School Bachelor of Science in Business Administration keeps collecting prestigious accreditations! Now FIBAA, one of the major German accreditation agencies, has awarded the program with its premium seal.
Accreditations are important to us because they matter to potential students. Higher education is complicated and it's quite hard for an outsider to judge the quality of an institution.
Do you want to see which other institutions have accredited Frankfurt School? I've put together an overview here.
Frankfurt School undergraduate program gets premium seal by Matthias Catón is licensed under a Creative Commons Attribution-NoDerivatives 4.0 International License.