A number of institutions review and monitor Frankfurt School of Finance & Management and the Bachelor of Science in Business Administration. This is important. University education is complex and it is difficult for outsiders (which most potential students are by definition) to assess the quality of an institution or program. Independent organizations that accredit or rank institutions can help.
Accreditations
Frankfurt School and the BSc in Business Administration hold six different accreditations awarded by public and non-profit entities. Of those, AACSB and EQUIS are the most important international seals of excellence for business schools. Only four institutions in Germany hold both accreditations (and only three that offer undergraduate degrees).

Frankfurt School is officially recognised as a university by the German authorities. In our case, by the Hessen State Ministry of Higher Education, Research and the Arts.

Frankfurt School is accredited by the German Council of Science and Humanities (Wissenschaftsrat), the most important advisory body for the federal and state governments on matters of science, research and higher education.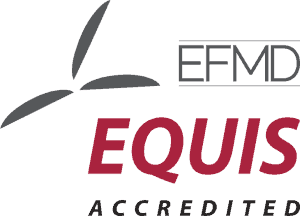 Since 2014, Frankfurt School holds the prestigious EQUIS accreditation, awarded by EFMD.

Frankfurt School has an institution-wide accreditation (a so-called "system accreditation") following the standards of the German Accreditation Council (Akkreditierungsrat). The accreditation was done by FIBAA.

Also since 2014, Frankfurt School holds the AACSB accreditation.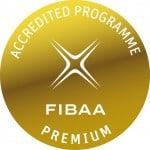 The Bachelor of Science in Business Administration also holds FIBAA's premium seal.