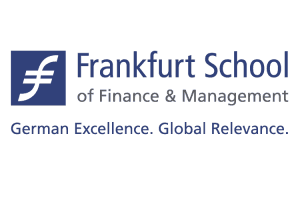 Frankfurt School is recruiting several faculty positions to teach in its Bachelor of Science in Business Administration right now.
We are looking for a Visiting Assistant Professor in International Trade to start in September. This is a one-year position, and the incumbent will be expected to teach courses in macroeconomics, international trade and possibly also monetary policy (depending on his or her area of expertise).
We are also looking to fill several openings for (freelance) adjunct lecturers for the upcoming fall/winter semester for the following courses:
Business Information Systems
Public Finance and Government Debt
International Organisations and Global Governance
Faculty openings at Frankfurt School by Matthias Catón is licensed under a Creative Commons Attribution-NoDerivatives 4.0 International License.